What is the Cataclysm?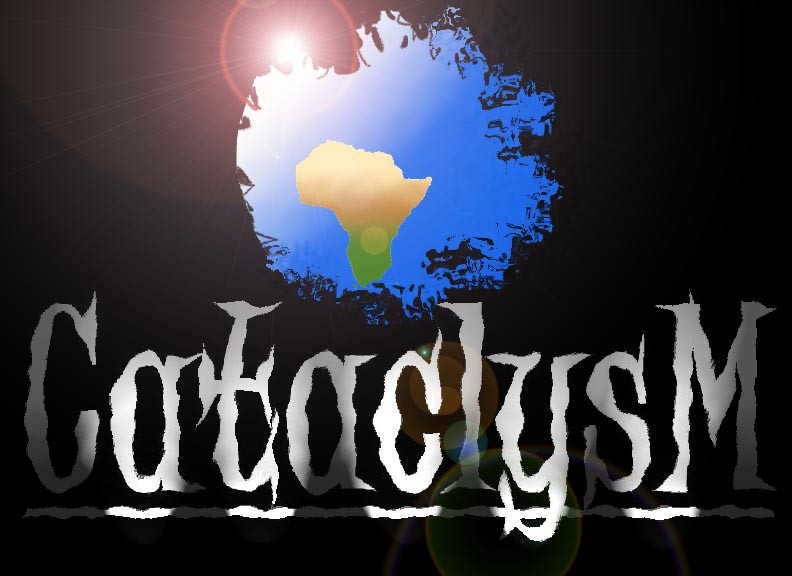 The Cataclysm is a group of 5 poets/mcs that originated at Hunter College on NYC's Upper East Side. The members of the group express their artistry through the fusion of hip-hop and spoken word, each bringing their own set of unique talents and perspectives to the mic and page. Jskillz, Prolific, Darkside, Chameleon, & the Marxman are dedicated to transmitting and showcasing this fusion in colleges, poetry clubs, and open mics in the NYC area and beyond.
The group originated when Chameleon, Jskillz, Darkside, the MarXman, Prolific joined in a poetic cipher in the Hunter College Caribbean Students Union, and spit poetry & rhymes in a circle. This small occasional gathering transformed into tightly knit unit, all the members agreeing that each had a talent that needed to be showcased. The name "Cataclysm" was chosen because it means "violent change or upheavel," and they seek to revolutionize the way spoken word & hip-hop are viewed... by acknowledging that there is little that sets them apart. A desire to showcase each other's talent at Hunter College grew into the creation of an artist's collective, and the poetry showcase entitled the CataclySLAM on April 11th, 2001. This Open Mic & Slam was open to the entire Hunter community, as well as to those outside, and created an enviornment where students were able to perform their work in front of a large audience, and encourage closeted artists to emerge into the spotlight.
The Cataclysm also ran a seven week open mic series at The Plantation, an African owned club in the Bronx, and recently finished the 2002 leg of its Next Movement Tour In November of 2002, The Cataclysm released their debut album, The Movement. This twenty-two track album was executive produced by group member Chameleon, and featured additional musical compositions from Darkside and The MarXman. This project gave the group the opportunity to translate the energy, versatility, and unique talent from the stage to disc. The first of many upcoming recording projects, The Movement has given their fans and potential consumers an opportunity to bring the dynamic energy and messages of The Cataclysm home.
As a group and as individuals, we are constantly evolving. You're are invited to learn more about each member of the Cataclysm, the featured members of our artist's collective, and our staff.